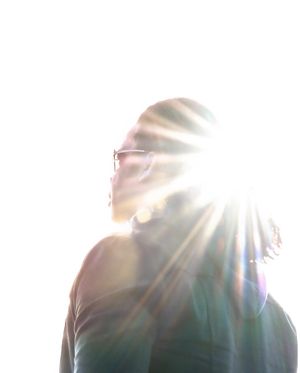 The Story of Being Lucius
Being-Lucius is the brainchild and moniker of Keith McDonald, an introspective Seattle based singer/songwriter and previous front man for the Seattle band Kaymak - (Heads Above Water - 2009) ), a band he formed with his twin brother Ken McDonald in 2007.       
                                                                                                                                                                               [Kaymak Band Links: www.facebook.com/kaymakband; www.reverbnation.com/kaymak9]
Growing up, Keith traveled throughout the United States with his family, bouncing from coast to coast with his father's job, eventually settling in Seattle, Washington as an adult.  Despite moving and living in various parts of the country Keith's parents stressed the importance of never forgetting your roots or where you come from.  Growing up, Keith and his siblings were often sent to stay with their grandparents in Navasota, Texas and Detroit, Michigan.  Despite benefiting from the fortunes of moving out of their Detroit city neighborhood and into the suburbs, they were still often exposed to the realities of economic hardships unfolding in front of them back in Detroit.  This unfolding came in the form of uncles, aunts and cousins dying from gun violence and battling drug addiction at very young ages.  This experience deeply influenced Keith's "every coin has two sides" take on life.  

After the death of his grandfather in 2007 (the last grandparent to pass away), Keith began to explore the emotional feelings he had about what life must have been like for his grandfather growing up in the early nineteen hundreds.  What kind of emotional struggles did he deal with on a day to day basis? -The monotonous march to work; clocking in to the same minimum wage job day in and day out, while dealing with the pressures of holding on to that job; trying to live his life with character despite the social norms of the time, and struggling to teach his children how to live their lives with character; fighting to love the world despite its perceived flaws, and the fear and intense sadness of raising his children in that seemingly flawed world; facing his own demons and trying fiercely to move from beneath the shadows of victimization, trying to live life not as a victim, but simply as a human being.

The more Keith examined these emotions, the more it was revealed to him that these struggles were not purely struggles of his grandfather or those considered less fortunate, but human struggles; that every individual regardless of race, color, creed, gender, or economic status, must wade through the choppy waters of LIFE (relationships, anger, love, divorce, children, fear, pain, hatred, sadness, loss and joy) and discover their own flotation device; living life and walking tall -not as a victim, but simply as a human being...a Beautiful Child. 

Lucius was Keith's late grandfather's first name.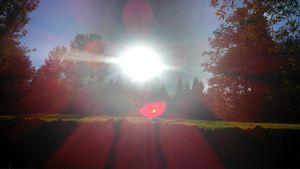 Being Lucius - Keith McDonald (Vocals, Piano, Keyboard, Acoustic Guitar, Electric Guitar)


Band Members:     
David Campbell (Drums)
Jeremy King (Lead Guitar, Keyboard, Piano)
Shaun O'Neil (Bass)
Sean Atchison (Rhythm Guitar and Keyboard) 
                                                                                        
All songs written and arranged by Keith McDonald.